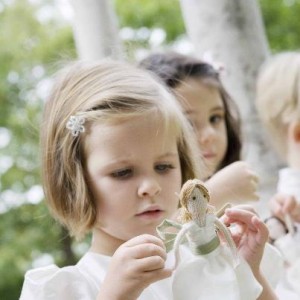 I have just finished creating lots of little bridesmaid dolls for the beautiful bridesmaid shop 'Little Bevan' in Pimlico, London.
The dresses are made using off-cuts from the real bridesmaid dresses and the pattern is a simplified version of the actual dress.
I hope these dolls will make lots of 'Little Bevan' customers very happy.