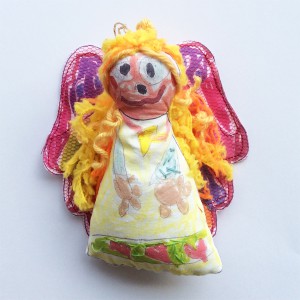 I know its a few months away, but Christmas will be upon us in no time.
It actually scares me that no sooner have the children gone back to school, the shops start putting Christmas items onto the shelves. I have a few new products to launch this year. One of which I am very excited about. It is the first phase of my new collection entitled –
Bringing Children's Dreams Alive.
The first item I will be launching from this new range of work is my personalised Angel.
This Angel is created from Children's drawings and the idea behind it is to bring their Angel to life.
I have a feeling you will be seeing a lot more of this product over the next couple of months. *fingers crossed!*