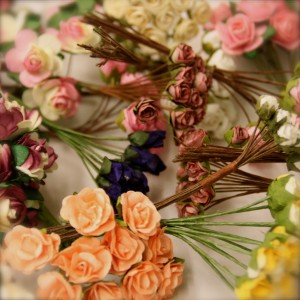 May, June, July and August are all about weddings. During these months the orders start coming in thick and fast for personalised Bride, Groom and Bridesmaid dolls.
Customers provide details of their clothes and I work hard to create mini replicas of each outfit. Sometimes the dresses are simple, sometimes they are full of embroidered detail. Sometimes they look so complicated I don't know where to start!
I understand the importance of this special day and It is such a pleasure to be involved.
Over the next few weeks I will post some of the dolls I have been creating. I will warn you now, there are a lot!